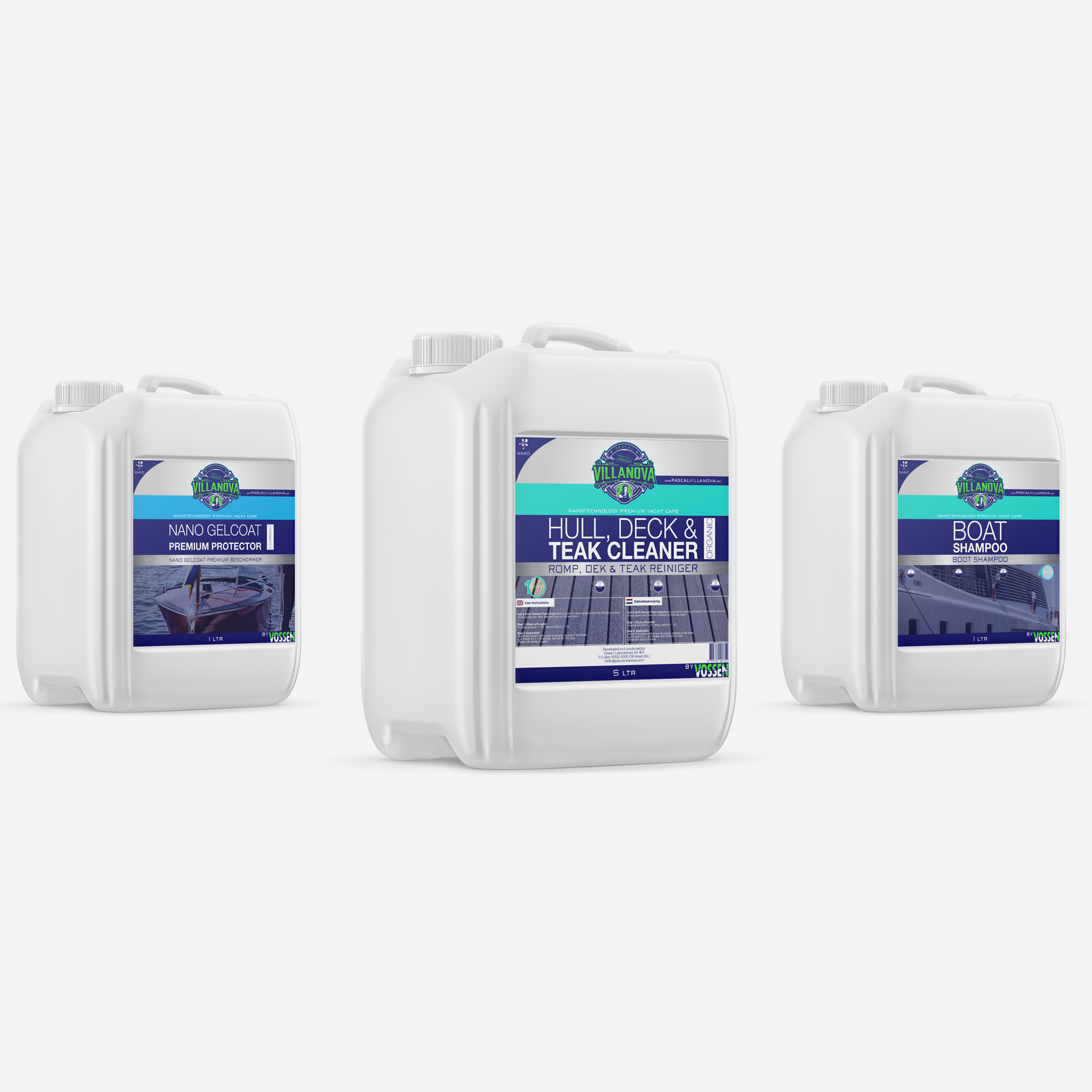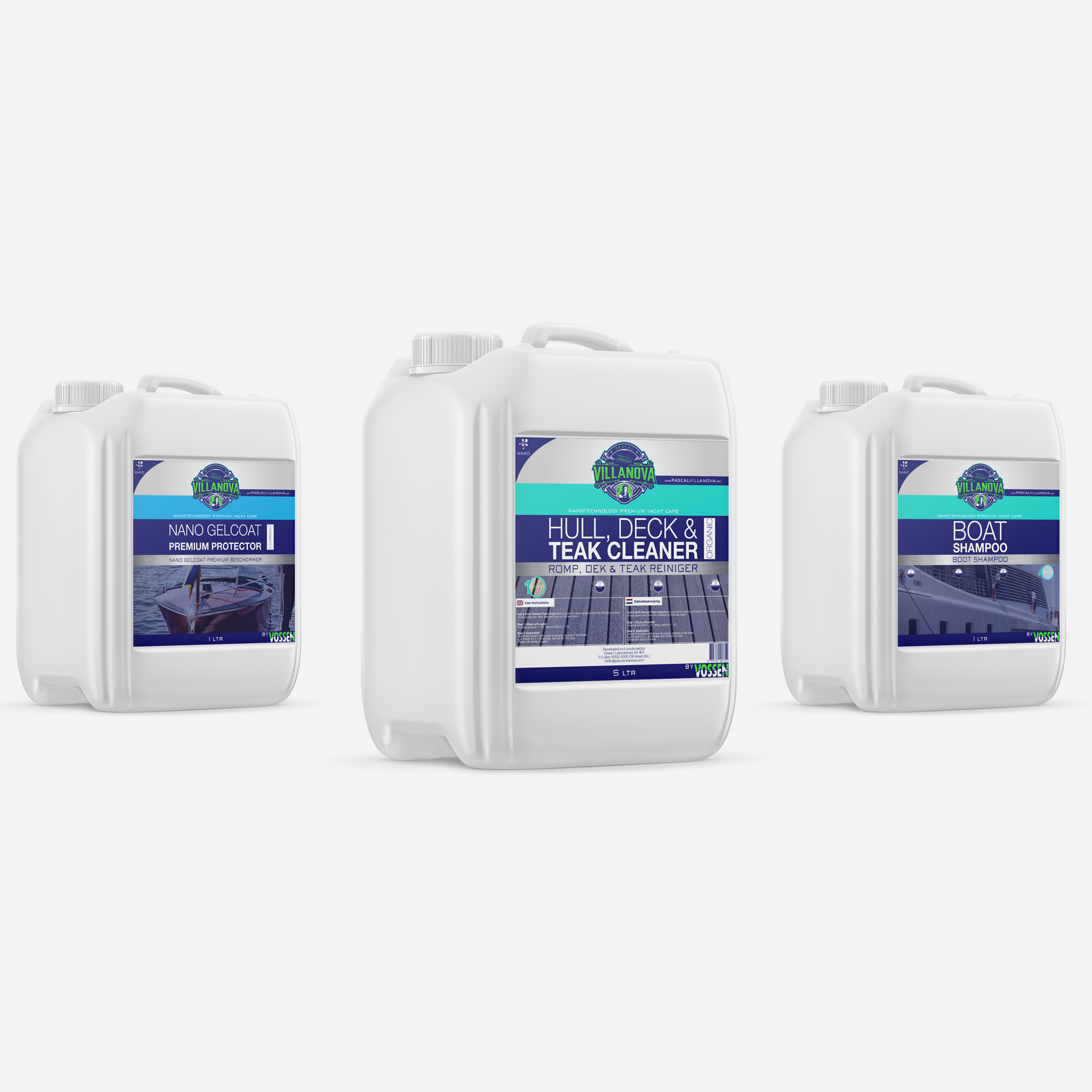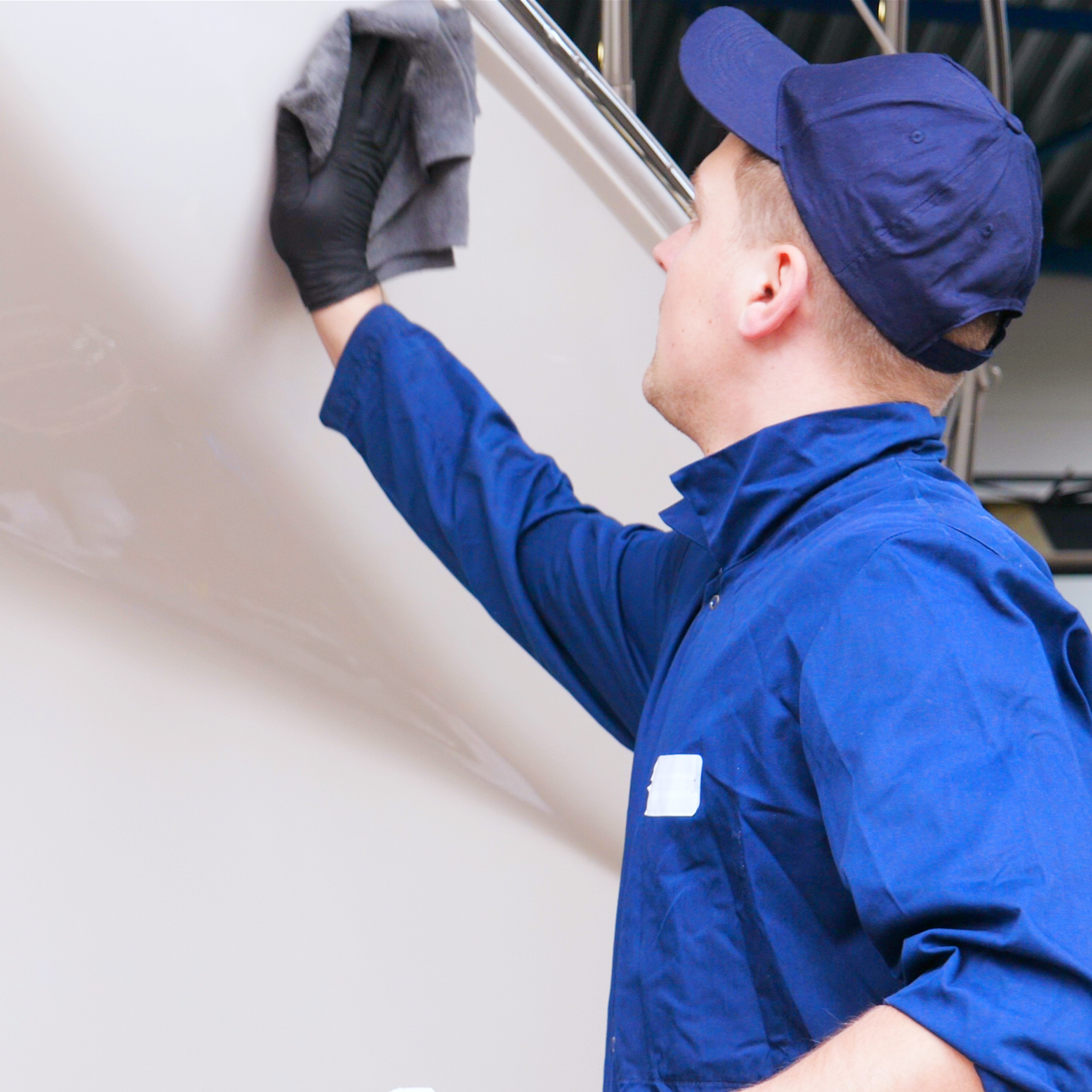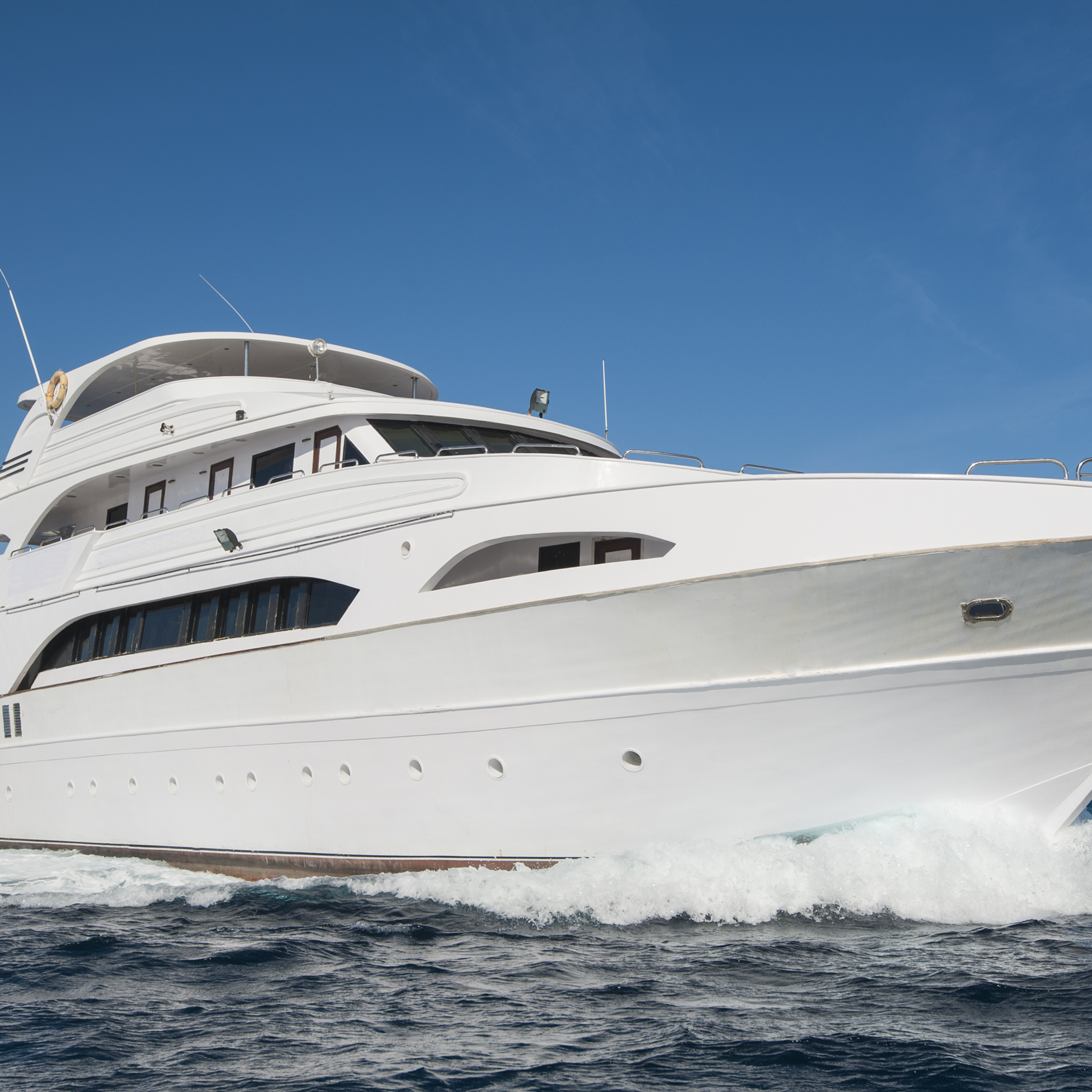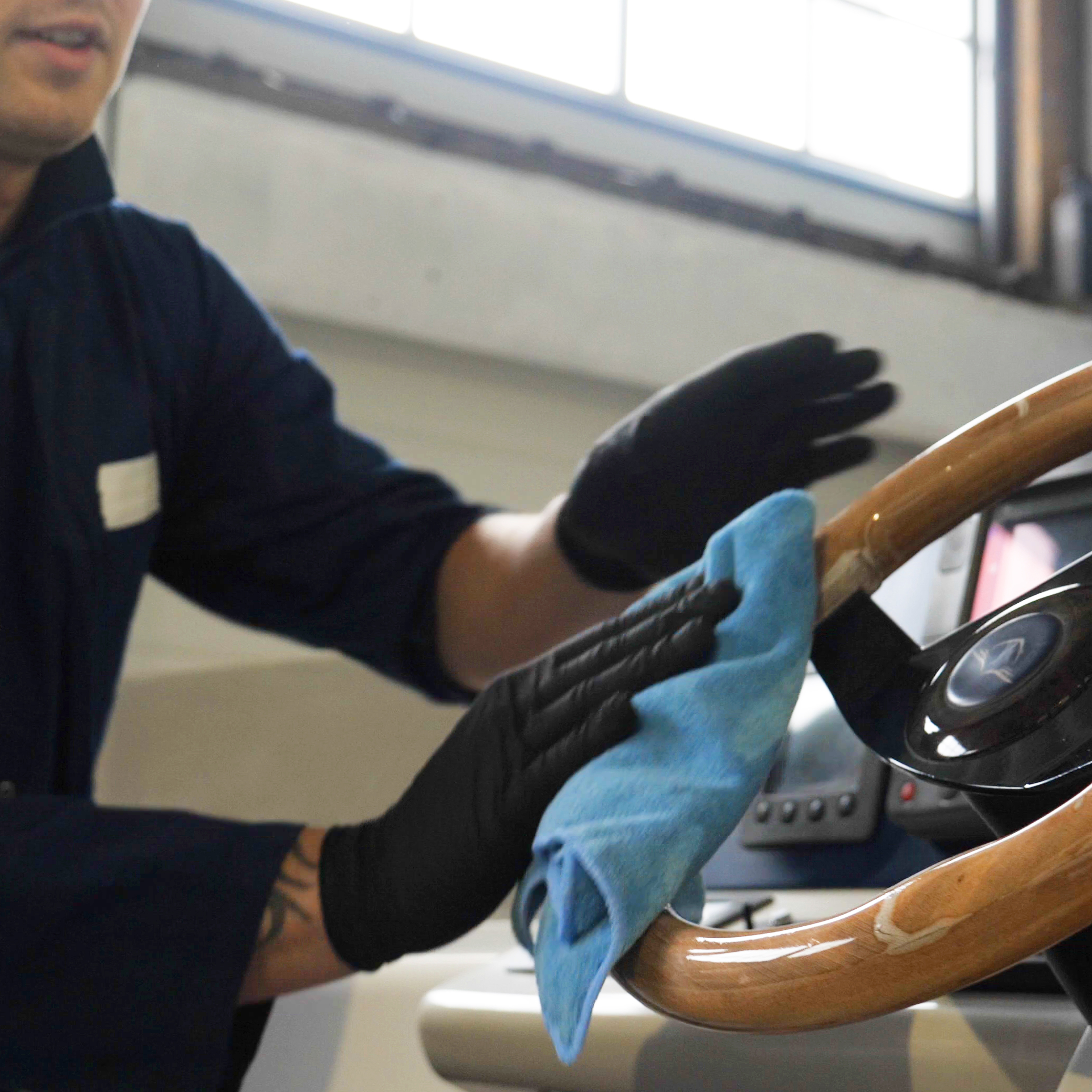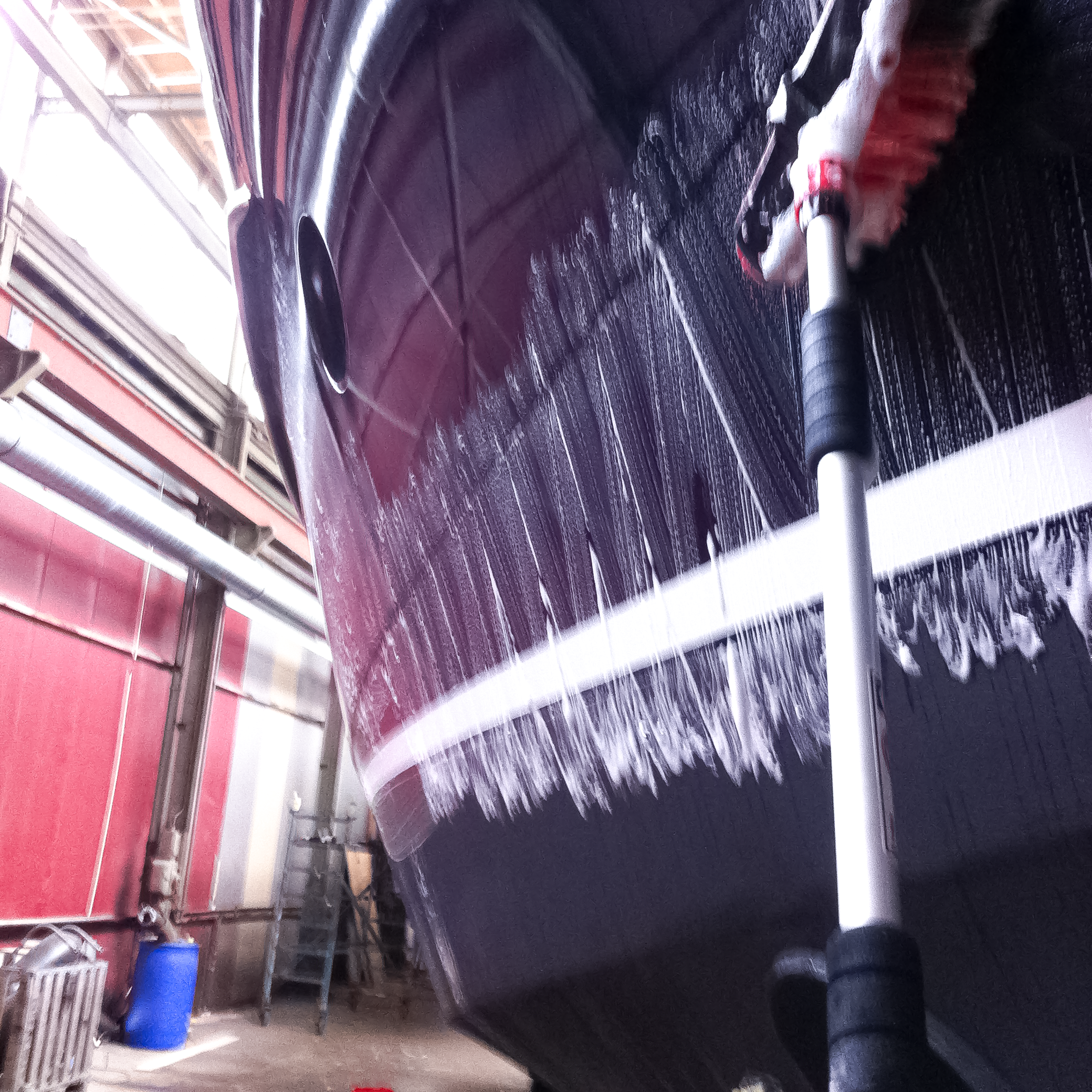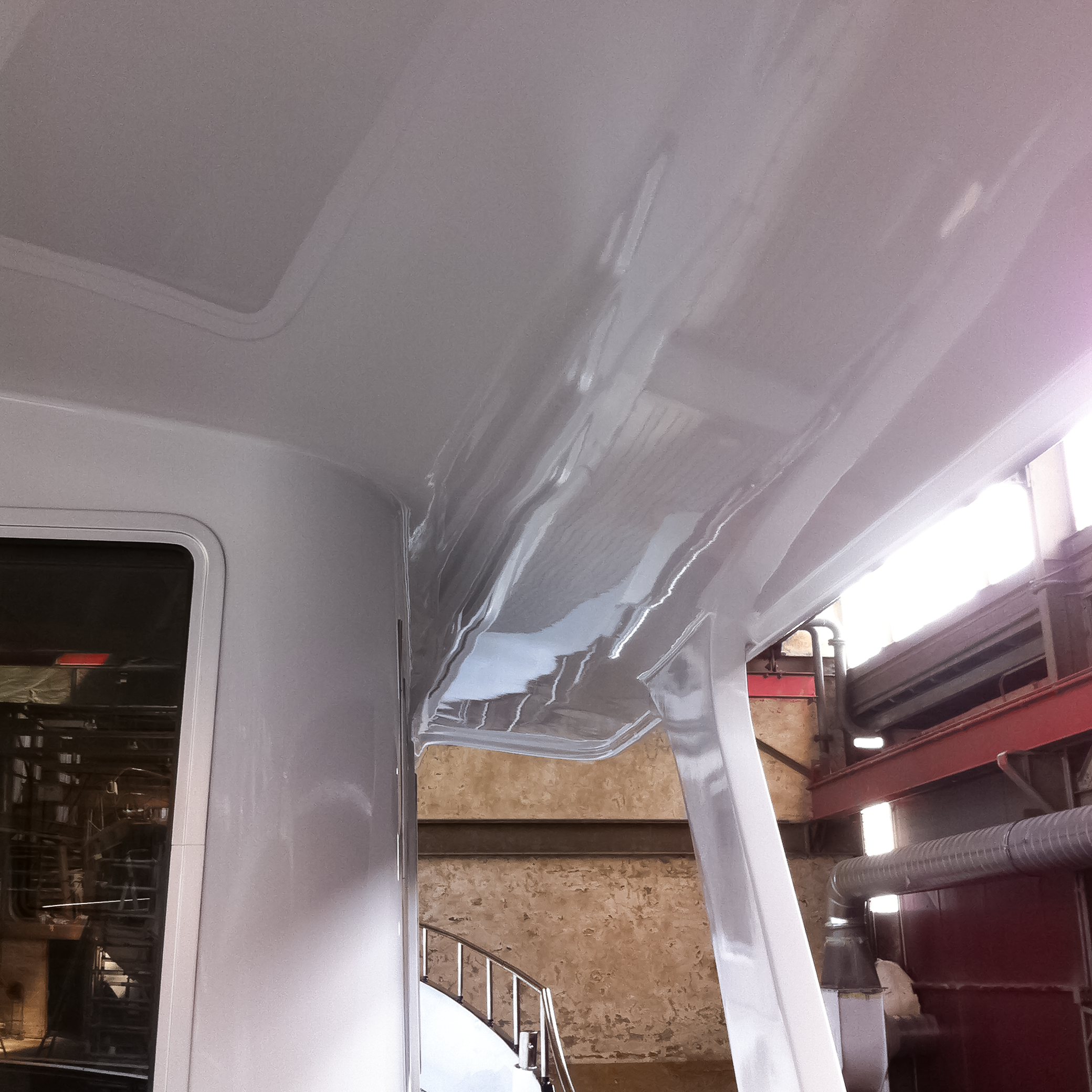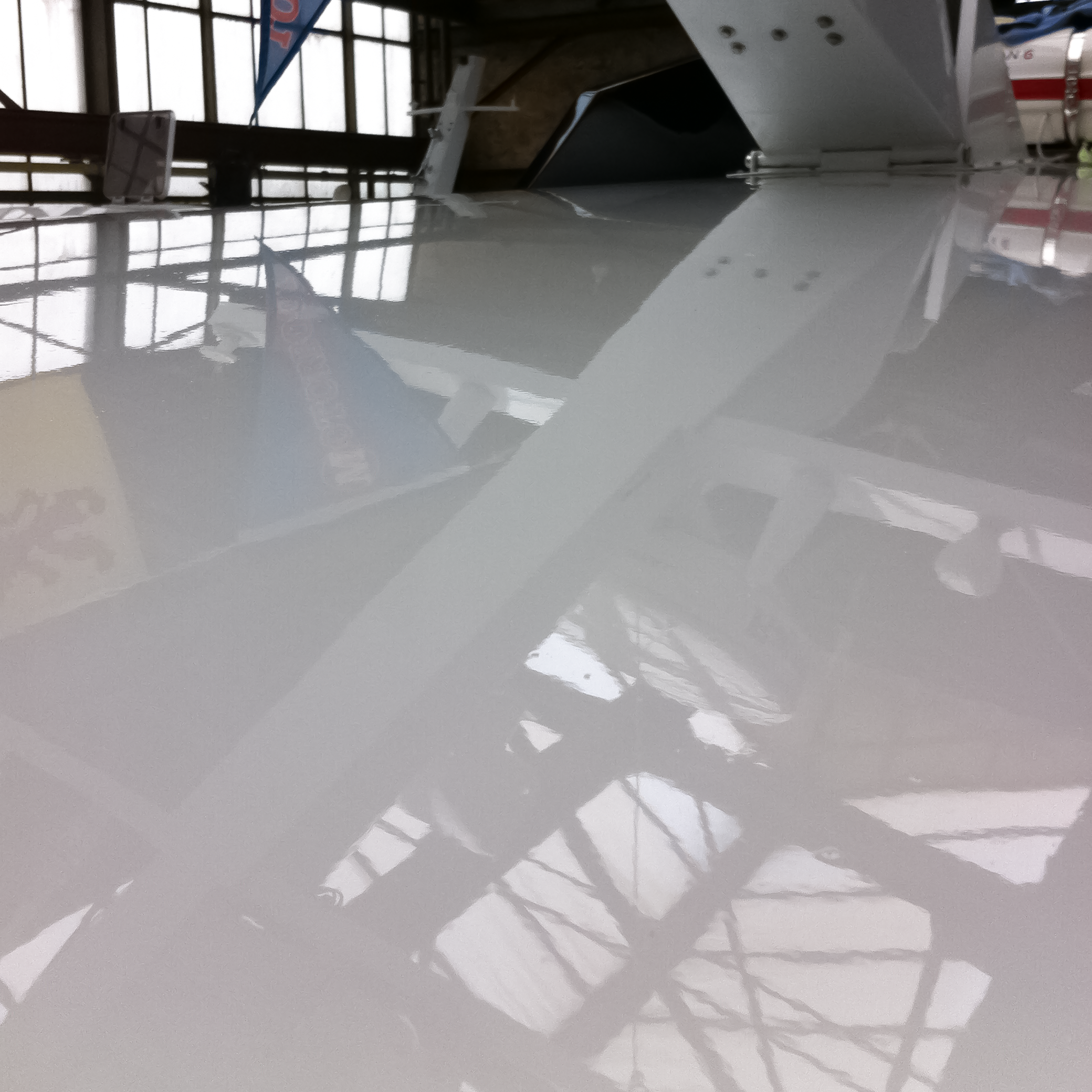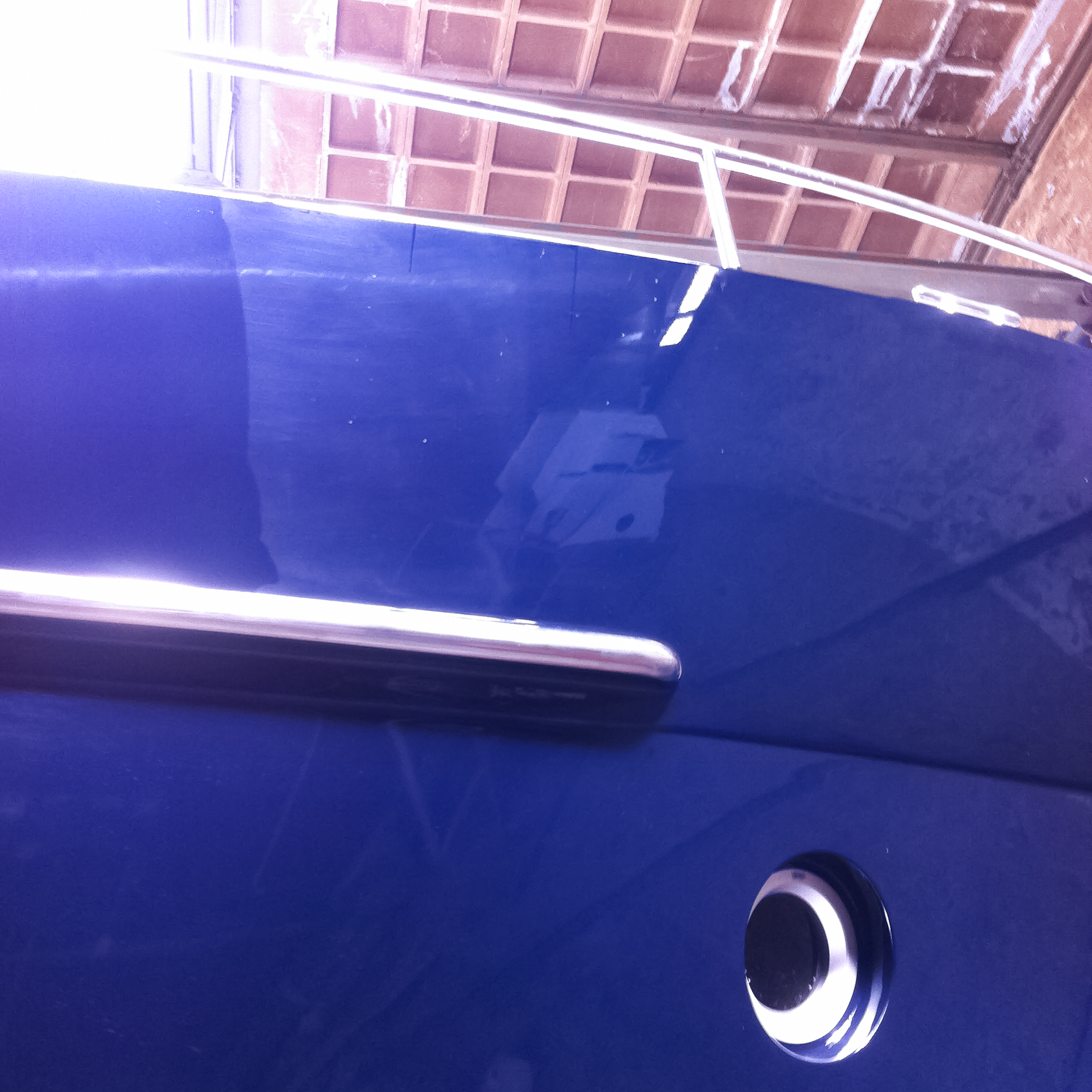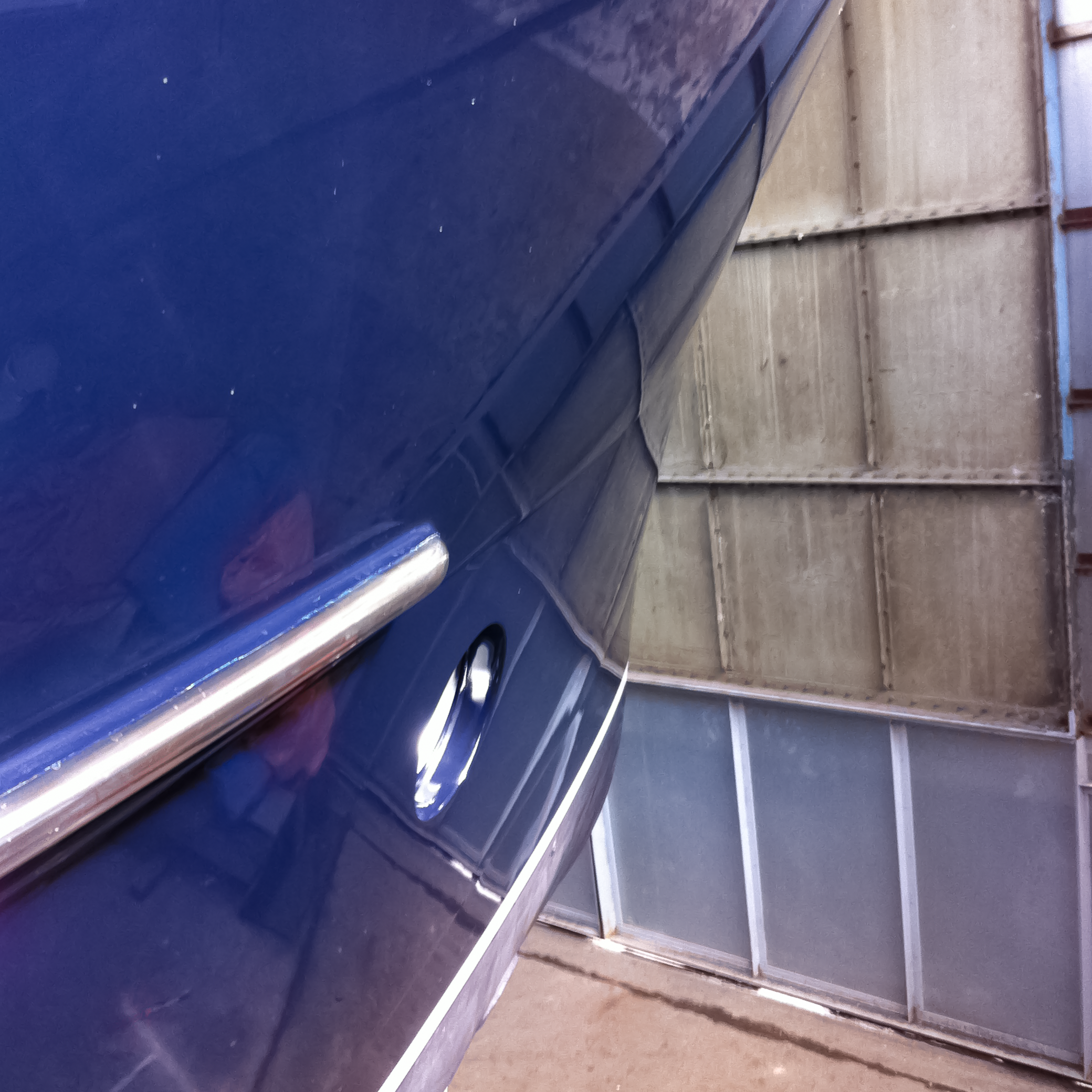 Regular Maintenance Kit®
Discover the treatment:

① Step 1 - Prepare

② Step 2 - Protect

③ Step 3 - Shampoo

This treatment contains 5 liter Hull, Deck & Teak Cleaner Foam (organic), 1 liter Nano Gelcoat Premium Protector and 1 liter Boat Shampoo.

The treatment
If you're one of the lucky boat owners, it's time to upgrade to our Regular Maintenance Kit®. Our eco-friendlier sollution, covers every step of the way of regular maintance of your boat. Add extra shine, protection and ease.

In short
Prepare and clean
Nanotechnology protection
The first step of the treatment
① Step 1 - Prepare: Remove all greasy substances from the teak

Hull, Deck & Teak Cleaner Foam (organic) is a cleaner that is easily removes weathered, dirty teak and polyester.

Preparation is essential. Every surface needs to be cleaned and degreased well before a protective layer can be applied. Hull, Deck & Teak Cleaner (organic) is developed to remove oily substances and other rests like old wax to obtain a clean and smooth surface that is ready to receive a new layer of protection.

The finishing steps of the treatment
② Step 2 - Protect: Add nanotechnology protection to preserve your boat

The ultimate protective Nano Gelcoat Premium Protector. Add protection against oxidation and UV-rays. Repels dirt and minimizes stains. Easy to use and safe.

Nano Gelcoat Premium Protector is an advanced high grade transparent, ultra-thin and long lasting preservative (coating product), based on nanotechnology. It seals all micro porosity in the surface. Safe for use on polyester, plastic, chrome, stainless steel, metal and painted surfaces.

③ Step 3 - Shampoo: Maintain and add shine for optimal boat appearance

Boat Shampoo is a concentrated cleaner for regular maintenance. Easily removes all kinds of dirt and leaves no spots or streaks. Safe for polyester, teak, plastic, chrome and stainless steel, aluminium, metal, painted surfaces and wax surfaces.

Regular Maintenance Kit®
This treatment is a starter collection with three easy-to-use treatments to improve your boat's shine and overall appearance. These formulations come with high quality cleaning and protecting properties. Combine the three product of the Regular Maintenance Kit® for easy maintenance and cleaning. Add a protective coating to prolong durability.