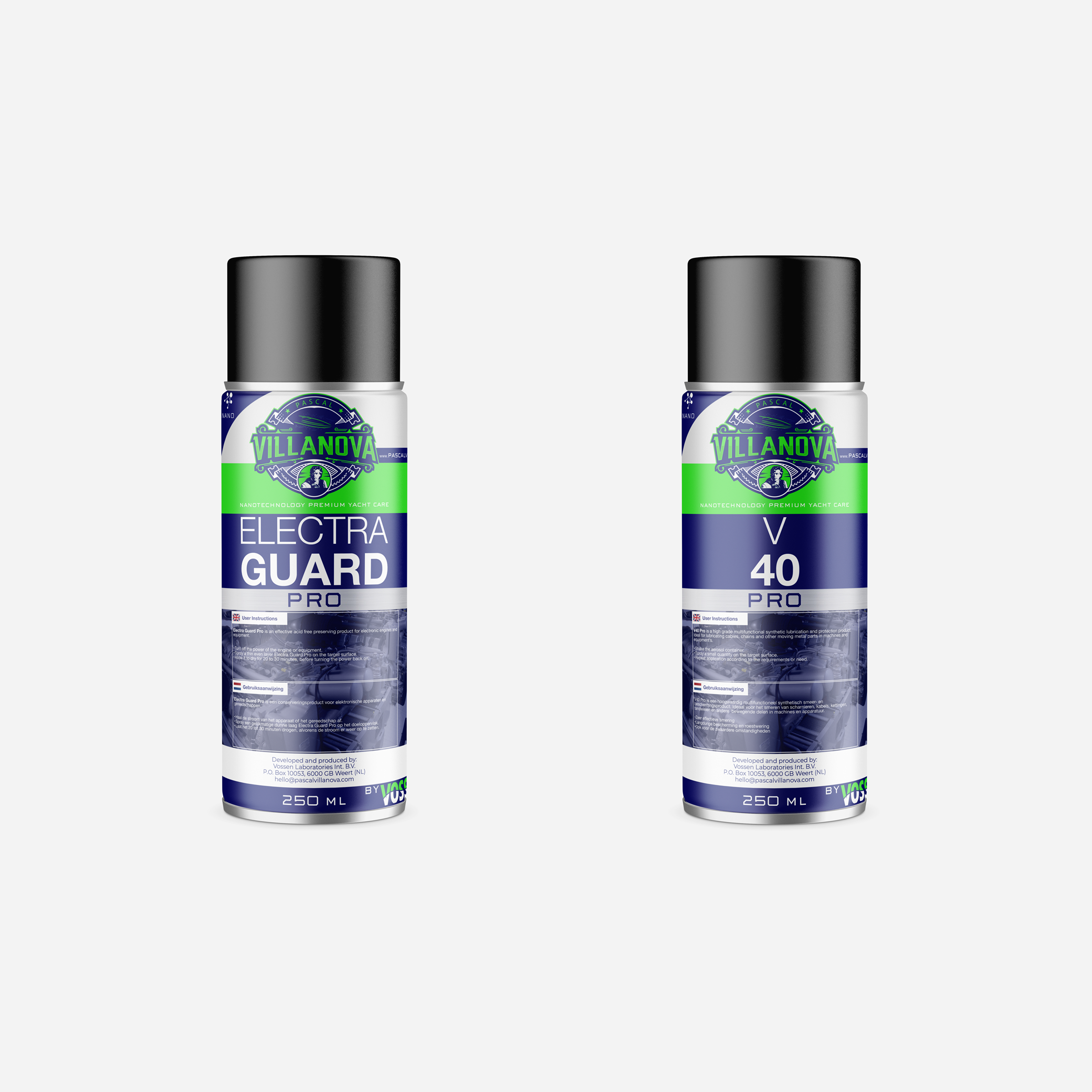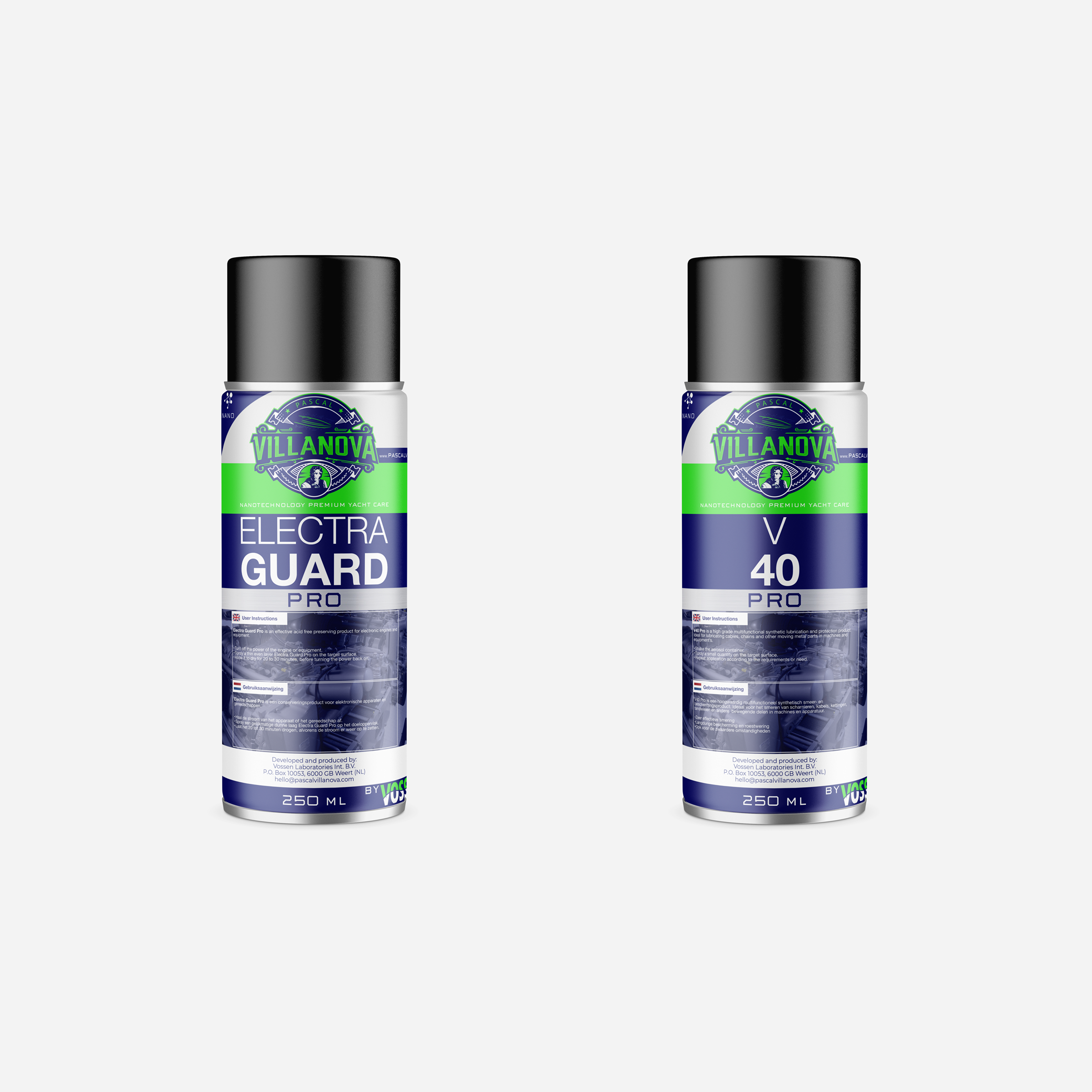 Electronics Kit®
Discover ultimate protection and waterproof solutions:

① Solution 1 - Protect electronics

② Solution 2 - Waterproof electronics


This treatment contains 250 ml Electra Guard Pro and 250 ml V40 Pro.
Durable electronics
Protecting boat electronics is a must. It won't only make electronics waterproof, it will make sure your boat durability will be optimized for longer lasting results.

Protecting electronics
① Step 1 - Protect

Electra Guard Pro is a protective for electric components, based on nanotechnology. It expels all moisture and forms a flexible and water-repellent layer against the ingress of moisture and corrosion. It has a particularly penetrating force, for an excellent lubricating effect, short circuit and prevents rust on all metal parts and is resistant to extreme temperatures. This product is ideal for distributor caps, electric motors, equipment, switches and wiring.

Waterproof electronics
② Step 2 - Waterproof

V40 Pro is a multifunctional, highly lubricating and penetrating oil with excellent (sea) water resistance. Applicable to all parts, above and below water. Use the product on cables, gears, chains or clutches.